The Spice Girls wanted you to spice up your life, but in 2021, tidying up your life sounds like a great idea.
A brand new year is the perfect time to declutter and get organised. You feel the natural urge to get rid of the old and embrace the new. To quote Marie Kondo, orginisational guru and consultant from Netflix's "Tidying Up With Marie Kondo" fame: "A dramatic reorganisation of the home causes correspondingly dramatic changes in lifestyle and perspective. It is life transforming."
And I am sure you will agree that we all need a bit of life transformation right now.
But where to start? We look at 5 super easy ways to tidy up in small places that make a huge difference.
Decluttering and smart storage ideas are particularly useful for smaller homes like apartments. Let's look at some cost-effective, but genius ideas of how by just storing your various items differently, can make a huge difference. After all, we only want to keep what sparks joy in our lives!
ONE | Hang a hair station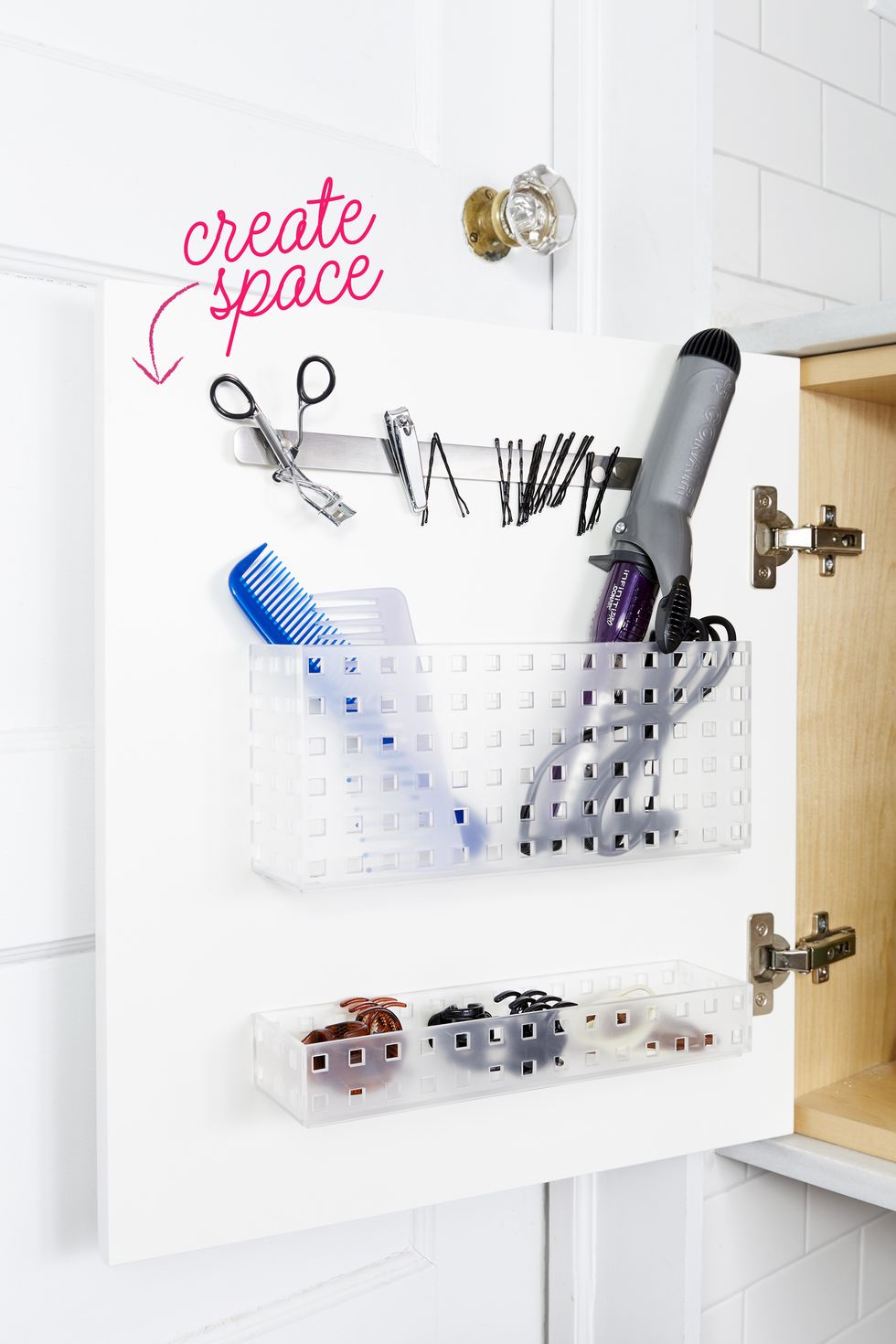 Bathroom and beauty items can get very messy and disorganised. Affix small bins with adhesive strips on cabinet doors to create a home for hot tools, brushes, and hair ties. A magnetic strip keeps bobby pins, nail clippers, and tweezers from getting lost.
TWO | Regain control of your bathroom cabinet
The cabinet below a bathrooms basin can get super nasty! Filled with bits and bobs of all kinds, ranging from lotions and potions to creams and cotton wool, it's tricky to make sense of the twighlight zone below the basin. And because it's way below eye level, we tend to ignore the mess and frustration.
By sorting your toiletries into categories and tidying them up nicely in transparent containers, you can take regain control. Labelling eases your search and even the tiniest of bottles and tubes can be neatly tucked away and easy to find.
THREE | File it!
Items of different sizes, especially veggies and breads have the tendency to look very untidy. Tuck them away in a neat and orderly way by using transparent file containers. These nifty containers can be used throughout the house to keep order in an easy to use way, whether it's for groceries, flip flops, lids of pots and pans or baking trays.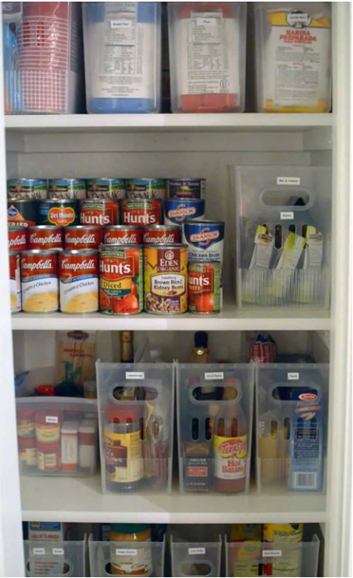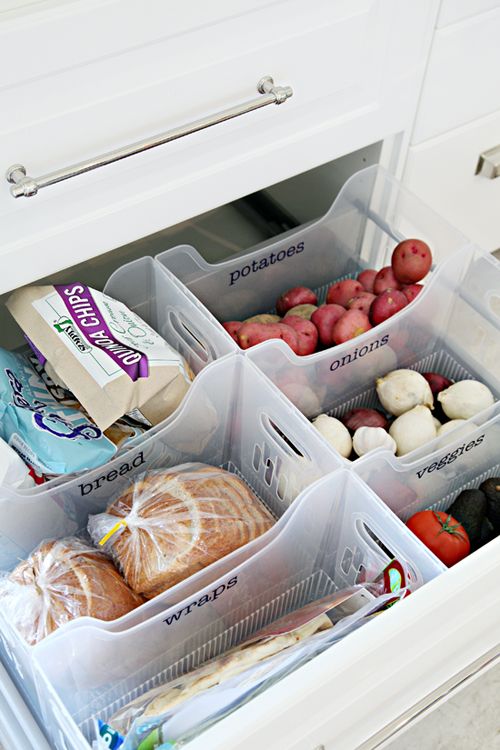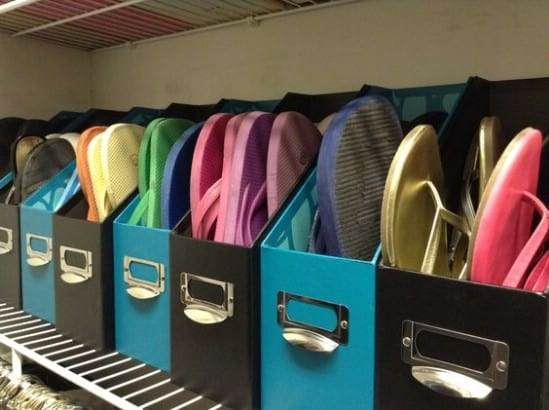 FOUR | Don't get tied up
Endless cables, plugs and wiry thingy-ma-bobs can drive you insane. You never know where to store it and once you do, you can't remember where you put it! If these aren't stored probably, they end up tangled in each other, making it extremely hard to find or eventually damaging it.
By using clear storage bins that come in different sizes like these below, your various-sized gadgets from earphones, USB sticks, batteries and other small digital accesories have neat and tidy little pods of their own.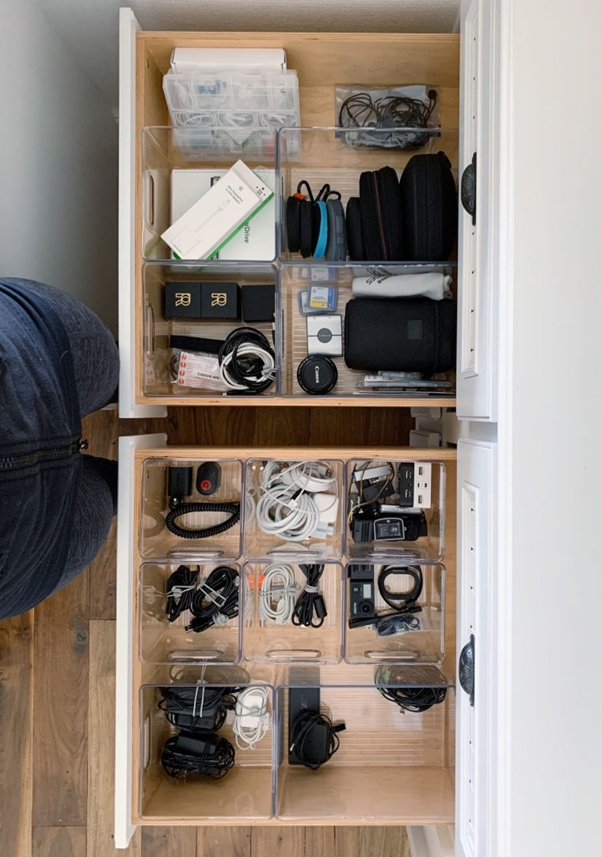 FIVE | Messy drawer no more
We all have that messy drawer, whether it's in the kitchen, office, bedroom or all three. The drawer where all the bits and bobs live, roll around and get lost all the time.
The humble cupcake pan to the rescue!
Ideal for all the small but necessary tiny things, cupcake pans are available in many sizes and can easily be stacked in a drawer, with your paperclips, pins and micro belongings smartly tucked away.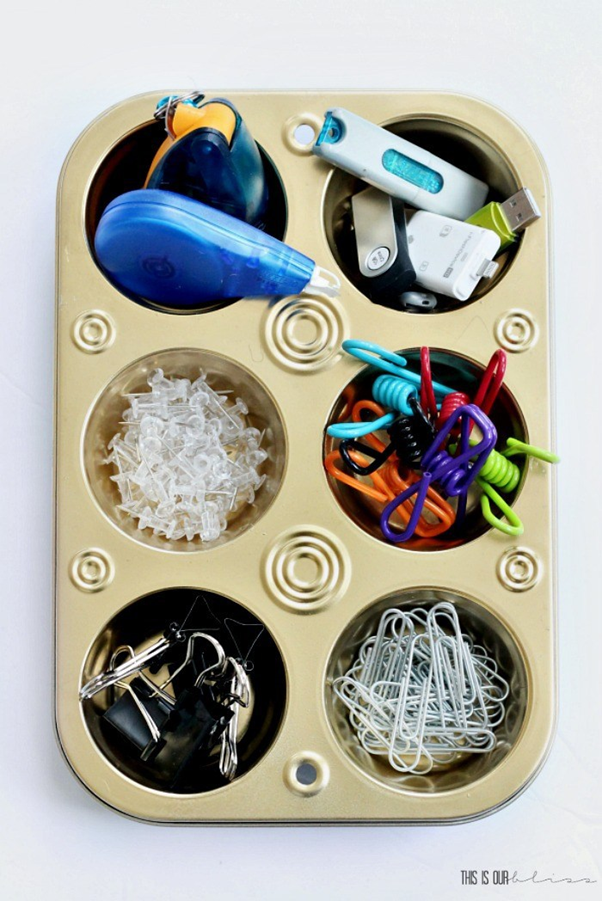 There are so many ingenious ways that you can bring order to your life without breaking the bank or having to install complicated storage systems. A visit to your nearest plastic container store will open your mind to all kinds of smart storage possibilities!
To end off with another quote from our friend Marie: "Now imagine yourself living in a space that contains only things that spark joy. Isn't this the lifestyle you dream of?"
Sources:
30 Clever Ways to Organize With Magazine Holders - Organization Obsessed
76 Best Organizing Tips - Easy Home Organization Ideas (thepioneerwoman.com)
40 Creative Office Organization Ideas - Craftsy Hacks
IHeart Organizing: IHeart Kitchen Reno: An Organized Pantry