New home, new chapter! Moving home is both exciting and stressfull. Experts say that moving is in the top three most stressful things that we can experience in our lives. There is therefore no reason that the moving process must add more drama than necessary.
We take a look at 10 hacks and tips that will make moving easier.
ONE | Get rid of stuff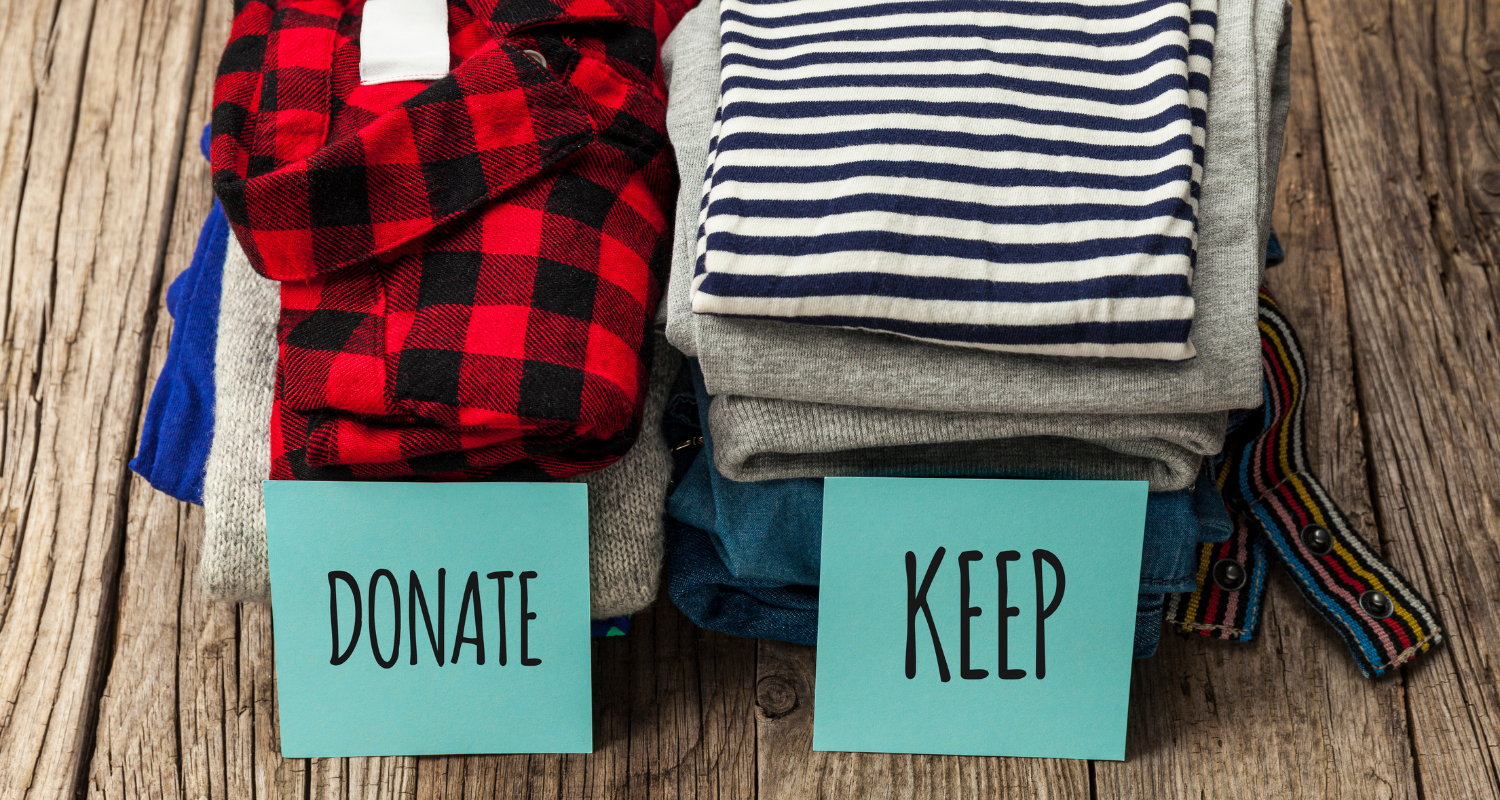 We all have closets filled with things that we don't really need. Cupboards where clothes lurk in the dark, having been worn way back before Netflix was a thing. We have three words for you: Throw. It. Out.
Before you pack up double the amount of stuff into boxes and negatively influence the aura of your new place, go through each section of your current home and sort out in piles of what you should keep, what you should donate and what you should rather just throw away.
Not only will it make for less boxes to carry around, but you will also be envigorated by the process.
TWO | Label the SIDE of your boxes, not the top
Label the sides of your boxes so that when you set them on top of each other, you can still see what is in the box. When you label the top of the box, you can no longer remember what was in every box, which makes it very annoying.
THREE | Colour coded sticky notes
Put the same colour sticky note on co-ordinating boxes and rooms. For example, put a blue sticky note on the bedroom door and then any box that should go into my bedroom, also has a blue sticky note on it.
This makes it so much easier to know where things go and will definitely be appreciated by your friends and family who are helping you move. Movers too!
FOUR | Tape screws and bolts on the back of the furniture piece
If you are taking apart furniture, it is essential that you don't lose the pieces for it. An easy way to make sure you never lose them is by putting the pieces in a ziploc bag and duct-taping them to the back of the furniture piece.
FIVE | The first thing you in your new home is make the bed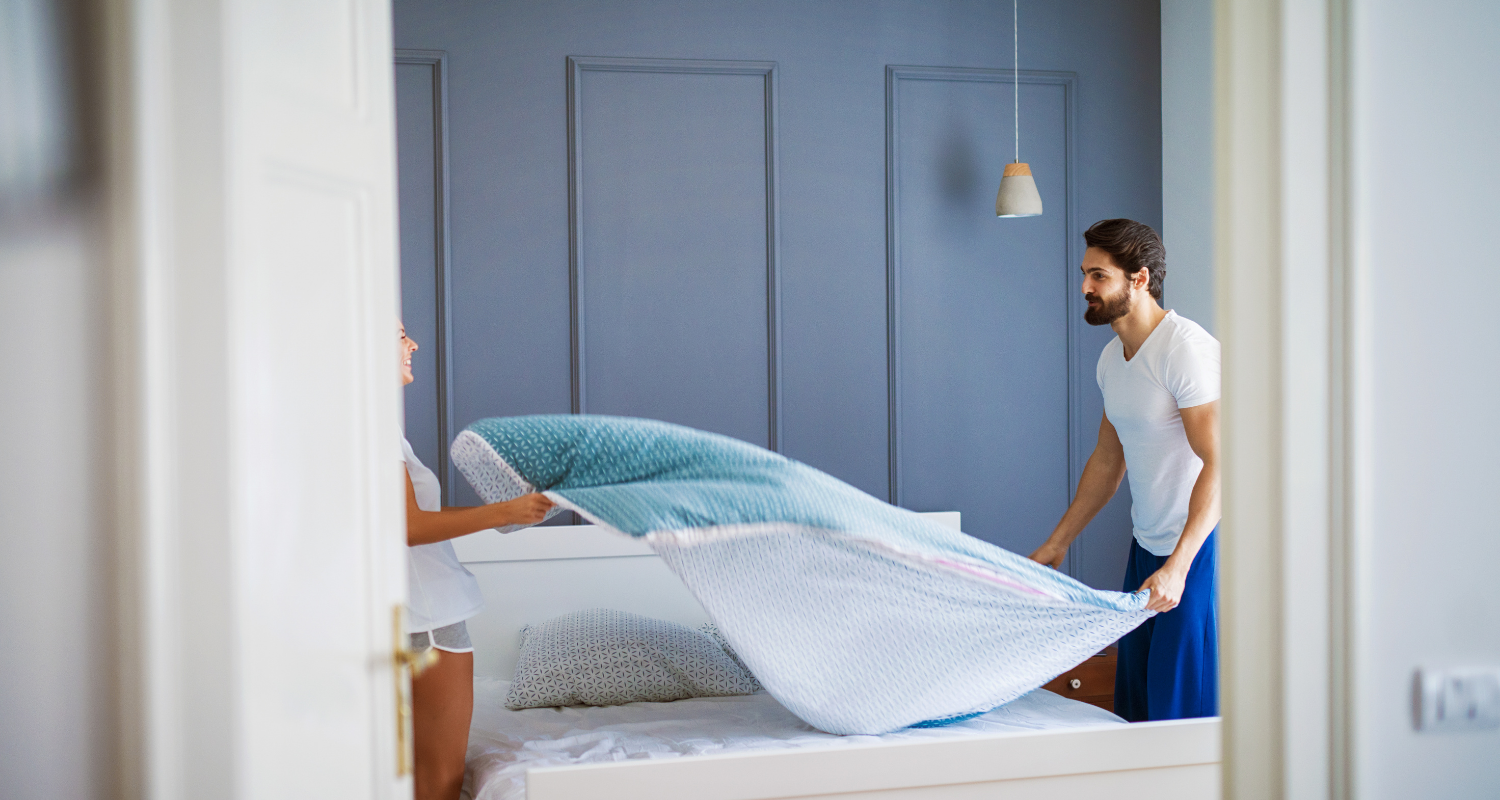 One of the first things you should plan on unpacking in your home is getting your bed setup and your sheets on it. This instantly makes it feel like more of your home.
When you've been moving all day and are up until 3:00am unpacking, the last thing you want to do is to figure out where everything is to make your bed.
SIX | Pack an overnight bag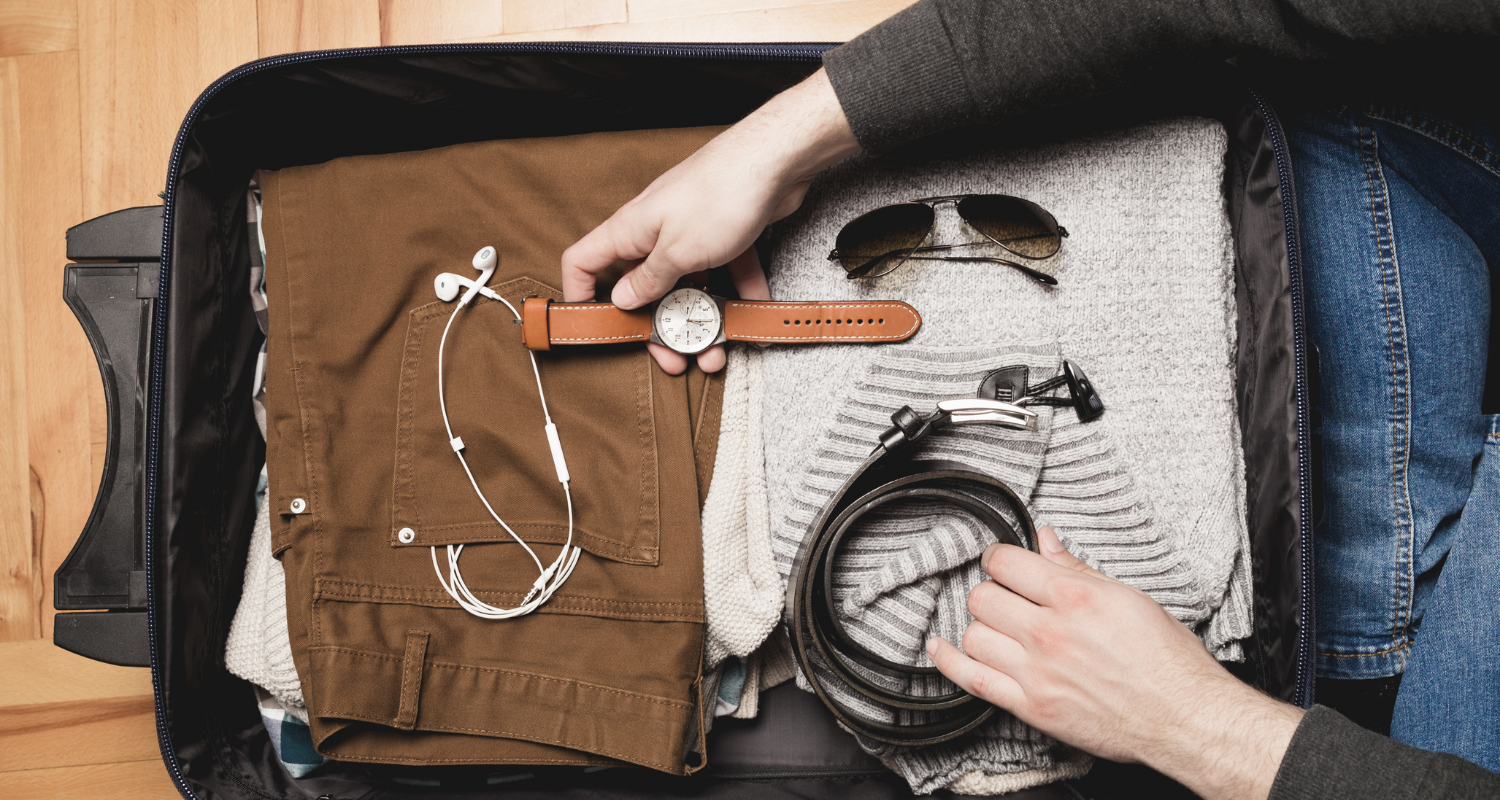 Just as you would pack for a night away, take your overnight bag and pack your necessary toiletries, your PJ's, a towel and a fresh set of clothing. Just like the previous tip, you don't want to go and search through boxes to be able to take a shower and jump into bed the evening of your move.
SEVEN | Use the hanger and garbage bag trick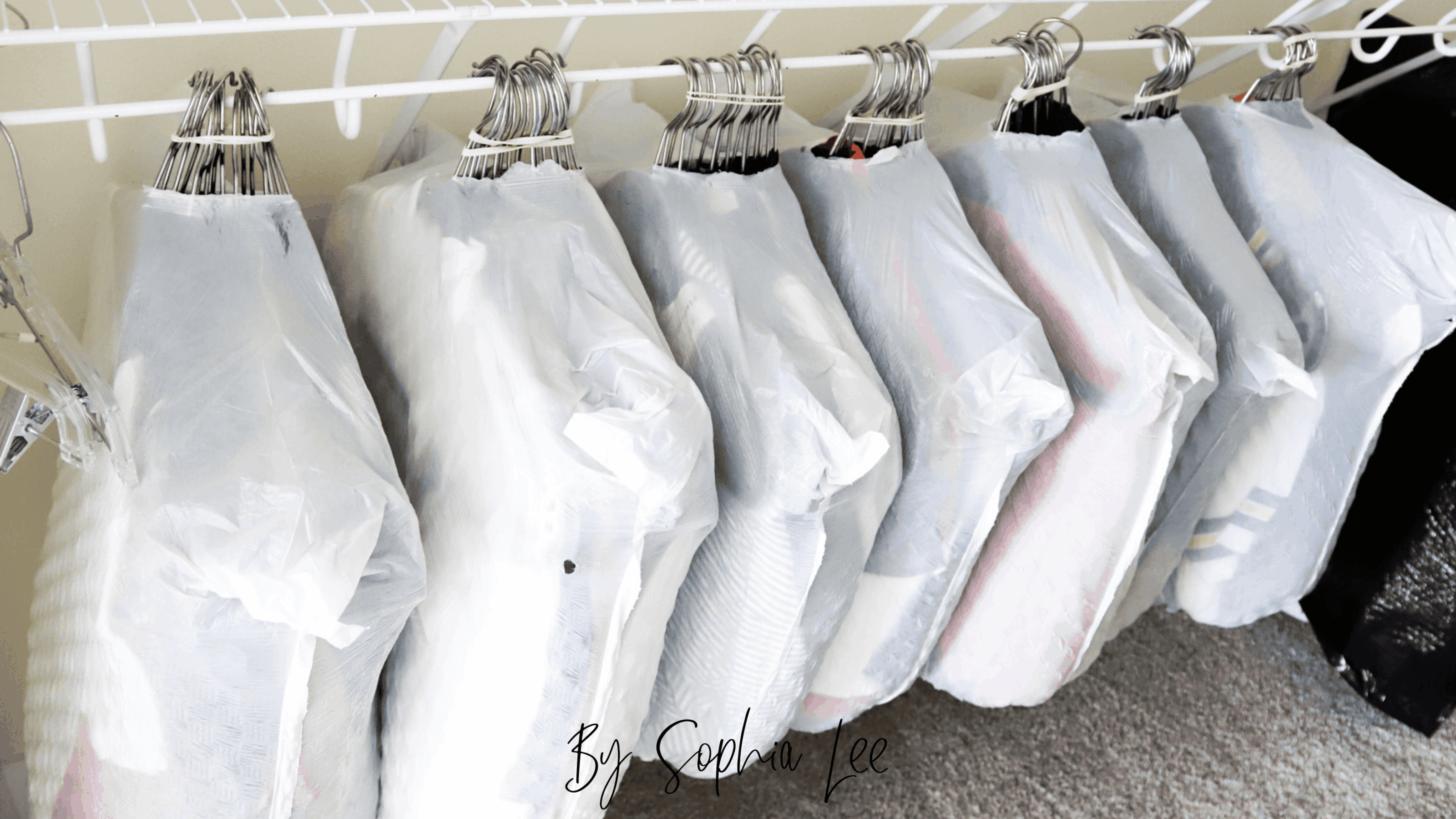 A super tip by Sophia Lee! Not only does this moving hack ensure that your clothes do not get dirty in the moving process, but it also allows you to hang them directly into your closet. This takes away the time of putting clothes back onto hangers that takes so much time.
Here's how she makes this moving hack work the best:
While clothes are still hanging, rubberband about 15 hangers together (15 hangers and clothing was the maximum number the trashbags could handle for me). It makes it SO much easier when you rubberband the hangers together.
Take garbage bag and put a hole in the middle of the bottom (so opposite side of where the ties are).
Stick your hand through that hole and put it over the hanger.
Tie the bag at the bottom making sure that all clothes are tucked. That way they won't drag on the ground and get dirty.
EIGHT | Pack a lunch so that you can pack a punch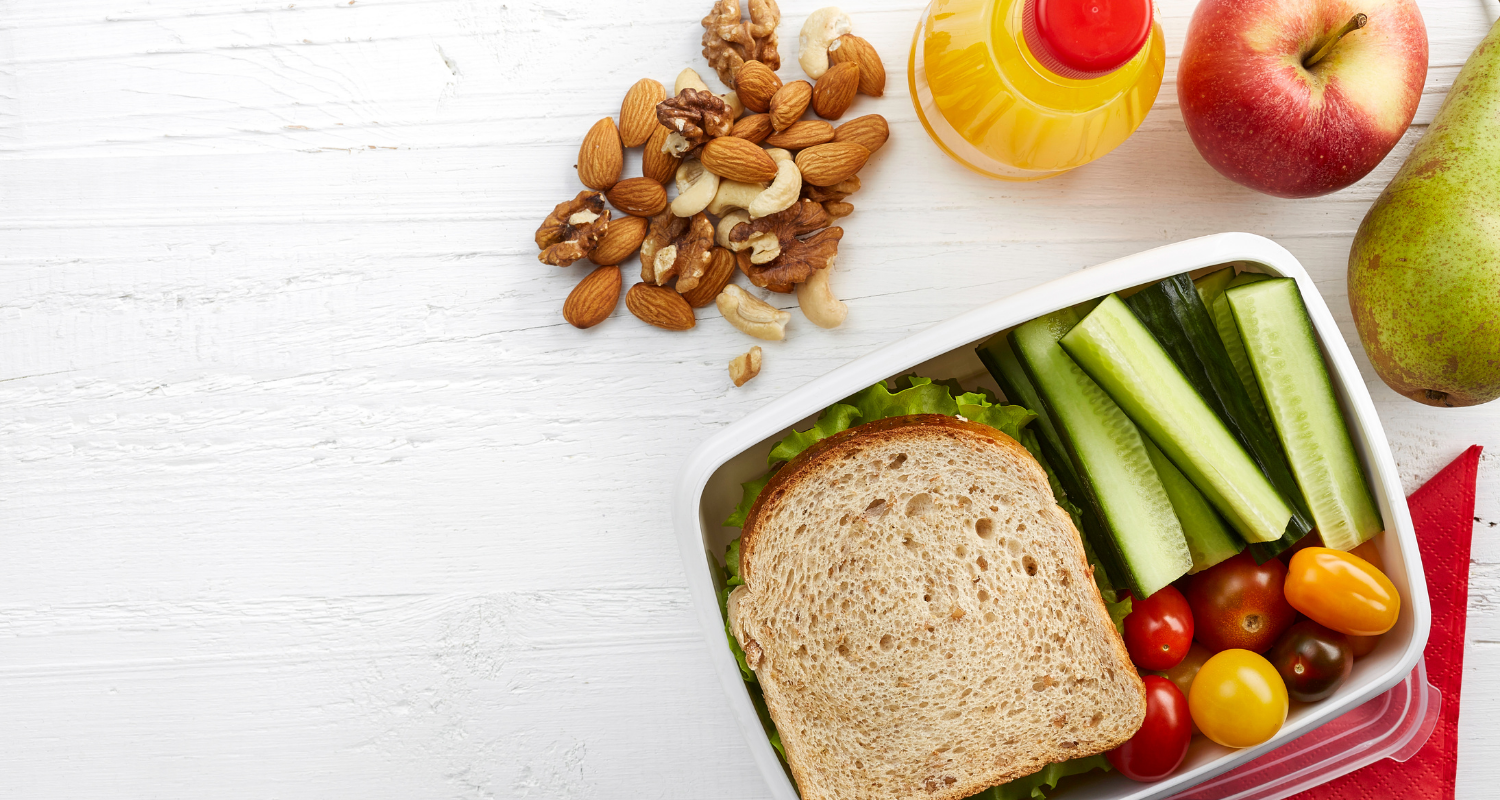 There is nothing as demotivating and energy draining as being starving on your big moving day! You have movers all over the place, things to organise and direct. There is no time to pop out for a take-away or even make something with all your crockery and cutlery packed away. Pack a lunch with snacks for throughout the day, including something to drink such as refreshing and hydrating water.
Make sure that you have disposable cutlery and that you also have a bag for disposing of your food containers.
NINE | Bring your tools
Pre-pack a small box or use a laundry hamper for essentials you will need to open boxes and put your furniture together - a pair or two of scissors, a utility knife, screw drivers and an allen key set are essentials to enable you to cut through tape and make sure that you have a bed to sleep on!
TEN | Make a list and check it twice
It's vital that you number your boxes and have a corresponding list with what's inside. This way, you will know when a box is missing. In addition to colour coding it as per above, organising your boxes and where they go will take so much stress out of the process. There is nothing more frustrating than a confusing mess!
You can get more tips and hack from By Sophia Lee, including a downloadable free apartment checking list.